FREE WORKSHOPS AT DEVOPSJS CONFERENCE
The workshops from the list below are the complimentary part of full tickets.
Workshops are targeted both at DevOps.js newbies and hardcore fans. Take full advantage of your remote conference experience and get training from our best speakers and trainers.
Workshops will be run remotely via Zoom.
Joel Lord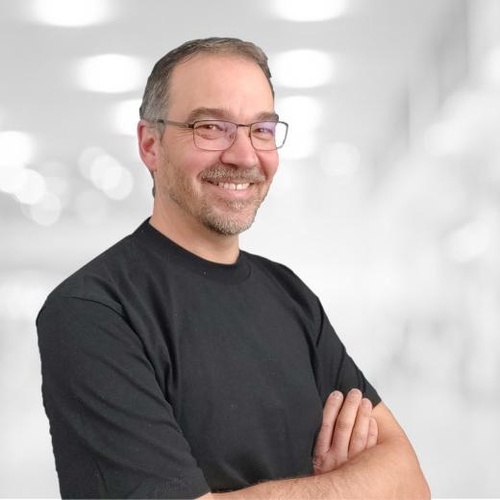 MERN Stack Application Deployment in Kubernetes
Deploying and managing JavaScript applications in Kubernetes can get tricky. Especially when a database also has to be part of the deployment. MongoDB Atlas has made developers' lives much easier, however, how do you take a SaaS product and integrate it with your existing Kubernetes cluster? This is where the MongoDB Atlas Operator comes into play. In this workshop, the attendees will learn about how to create a MERN (MongoDB, Express, React, Node.js) application locally, and how to deploy everything into a Kubernetes cluster with the Atlas Operator.
Workshop level
Participants will be expected to have some knowledge of JavaScript programming, both on the front-end and back-end, and some very basic knowledge of Kubernetes.
Workshop schedule & location
Day & time: March 28, 15:00-18:00 CEST. Remote.
Cecelia Martinez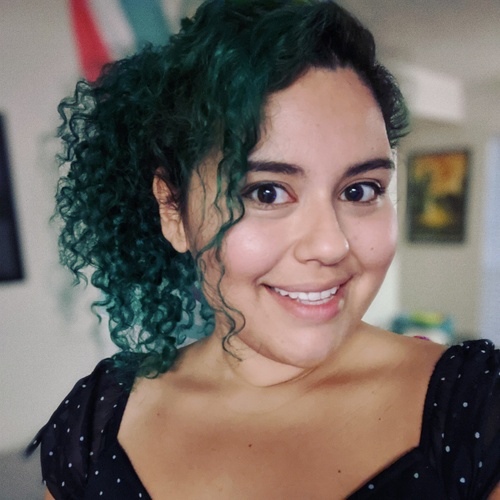 Debugging JavaScript Apps in CI/CD
Table of contents
- Causes of failed builds in CI/CD pipelines
- Approaches to debugging (reviewing logs, accessing environments, reproducing issues)
- Debugging application-related causes (failing tests, failed application builds)
- Debugging pipeline-related causes (pipeline setup, environment issues, container issues)
Workshop schedule & location
Day & time: March 31, 16:00-19:00 CEST. Remote.
David Rubio Vidal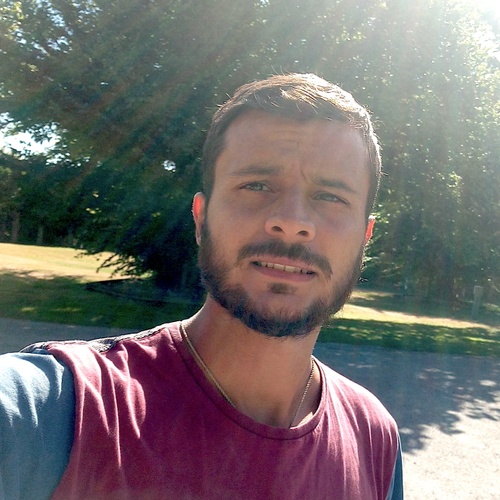 Powering your CI/CD with GitHub Actions
You will get knowledge about GitHub Actions concepts, like:
The concept of repository secrets.
How to group steps in jobs with a given purpose.
Jobs dependencies and order of execution: running jobs in sequence and in parallel, and the concept of matrix.
How to split logic of Git events into different workflow files (on branch push, on master/main push, on tag, on deploy).
To respect the concept of DRY (Don't Repeat Yourself), we will also explore the use of common actions, both within the same repo and from an external repo.
Workshop schedule & location
Day & time: April 4, 16:00-19:00 CEST. Remote.
Philippe Ozil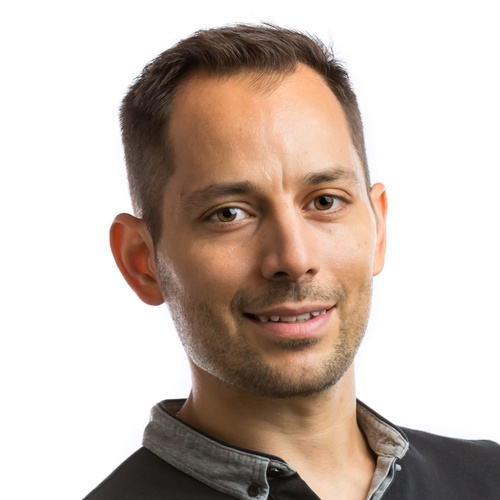 Deploy a Web Component App and Set Up a Continuous Integration Workflow
Join us for a workshop in which you'll deploy a simple Node.js app built with Web Components and set up a Continuous Integration (CI) workflow. You'll learn about the power of the Lightning Web Runtime (LWR) and GitHub Actions.
Table of contents
- Create a new Lightning Web Runtime (LWR) single page app.
- Setup up versioning and CI
- Contribute to the app
Prerequisites
Node.js v14 or v16
GitHub account
git CLI
Workshop schedule & location
Day & time: April 6, 16:00-18:00 CEST. Remote.
Alex Korzhikov, Andrew Reddikh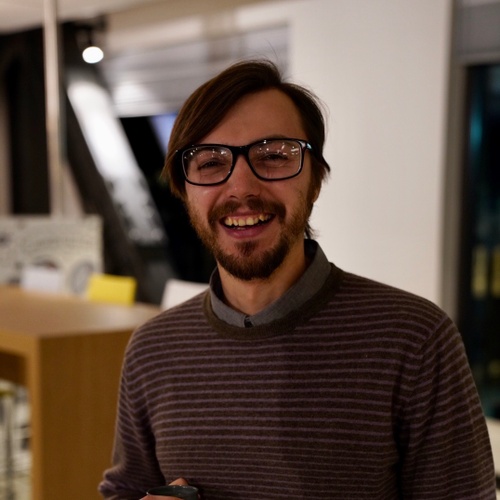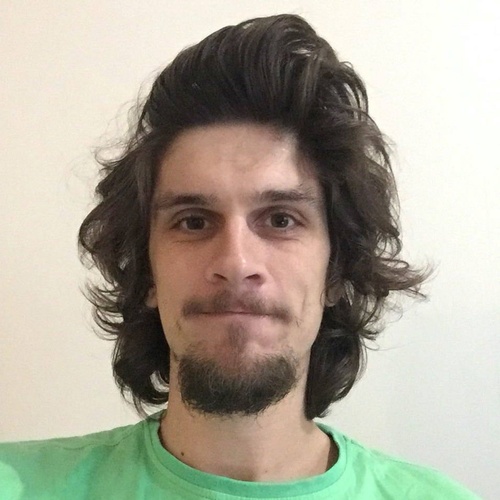 How to develop, build, and deploy Node.js microservices with Pulumi and Azure DevOps
The workshop gives a practical perspective of key principles needed to develop, build, and maintain a set of microservices in the Node.js stack. It covers specifics of creating isolated TypeScript services using the monorepo approach with lerna and yarn workspaces. The workshop includes an overview and a live exercise to create cloud environment with Pulumi framework and Azure services. The sessions fits the best developers who want to learn and practice build and deploy techniques using Azure stack and Pulumi for Node.js.
Table of contents
- Technologies overview - Pulumi, Azure DevOps, Node.js, TypeScript, lerna & yarn workspaces
- Example structure - lerna configuration, packages configuration
- Practical exercise - to create cloud environment
Prerequisites
Good understanding of JavaScript or TypeScript
Experience with Node.js and writing Backend applications
We prefer to use VSCode for a better experience with JavaScript and TypeScript (other IDEs are also ok)
Workshop schedule & location
Day & time: April 11, 17:00-20:00 CEST. Remote.
Alexander Weekes, Shane Ketterman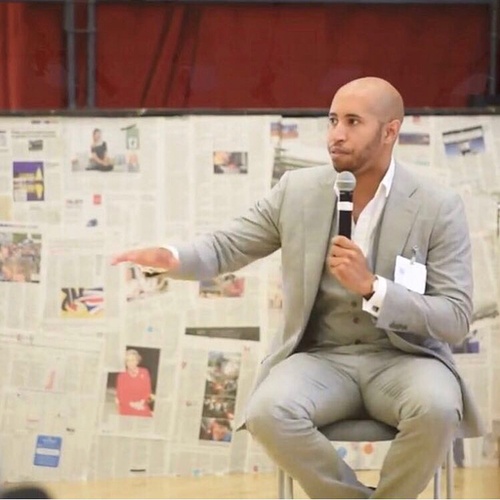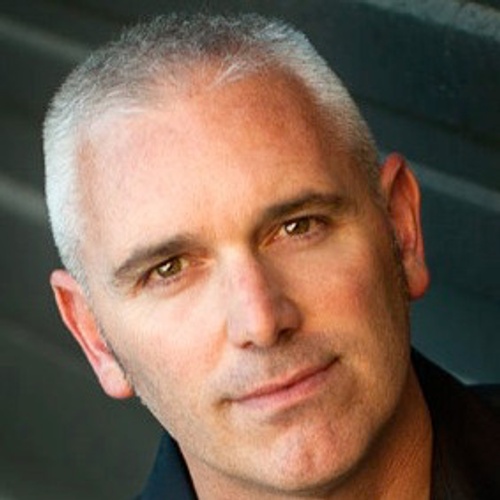 How To Design A Sustainable Freelance/Contracting Career + Speedcoding Challenge
Ready to kickstart your freelance career or just getting started on your freelance journey? You're in the right spot. Learn the tricks of the trade from the industry's most experienced freelancers.
The independent talent movement is the future of work. If you're considering leaving full-time employment for a career as a freelancer, now is the time to find your successful space in the independent talent workforce. More people are working freelance today than ever before, with the freelance marketplace now contributing $1.2 trillion to the US economy. Some of the most in-demand roles for freelancers right now are senior developers with professional experience in React, Python, Blockchain, QA, and Node.js.
This workshop will help you design a sustainable and profitable full-time (or part-time) freelancing/contracting career. We will give you tools, tips, best practices, and help you avoid common pitfalls.
During the Workshop break, we will be running a speed-coding challenge! At the end of the workshop, we will award a prize for the winner and display the leaderboard.
We will have you login to our portal and complete each challenge as fast as you can to earn points. Points are assigned based on difficulty and the speed at which you solve the tasks. In case you complete all tasks, you get extra points for the remaining time. You'll see your score, ranking, and the leaderboard once you complete the challenge.
We will be giving away three Amazon Gift Cards ($200, $100, $75) for the top three winners.
Workshop schedule & location
Date & time: March 17, 16:00-18:00 CET. Remote.
E. Dunham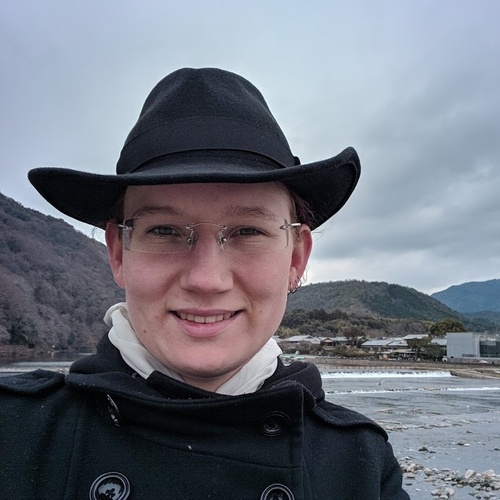 Passwordless Auth to Servers: hands on with ASA
These days, you don't need a separate password for every website you log into. Yet thanks to tech debt and tradition, many DevOps professionals are still wrangling a host of SSH keys to access the servers where we sometimes need to be. With modern OAuth, a single login and second factor to prove your identity are enough to securely get you into every service that you're authorized to access. What if SSHing into servers was that easy? In this workshop, we'll use Okta's Advanced Server Access tool (formerly ScaleFT) to experience one way that the dream of sending SSH keys the way of the password has been realized.
Table of contents
- First, we'll discuss how ASA works and when it's the right tool for the job. We'll walk through setting up a free trial Okta account to use ASA from, and configuring the ASA gateway and server on Linux servers. We'll then SSH into our hosts with the ASA clients without needing to supply an SSH key from our laptops. Finally, we'll review the audit logs of our SSH sessions to examine what commands were run.
Prerequisites
You'll need:
an email address
a device capable of receiving SMSes or running the Okta Verify mobile app
a couple of Linux servers of any OS supported for ASA (help.okta.com/asa/). Your servers can be Docker containers on your laptop or hosted in your favorite cloud.
Workshop level
If you've used SSH to access servers via the command line, and if you've created servers in Docker or any cloud, you'll have the background to follow along easily. If it's your first time in the command line or setting up machines, please pair on this workshop with a friend or colleague who can help you troubleshoot any issues with the underlying tools!
Workshop schedule & location
Day & time: March 18, 17:00-19:00 CET. Remote.
Juarez Barbosa Junior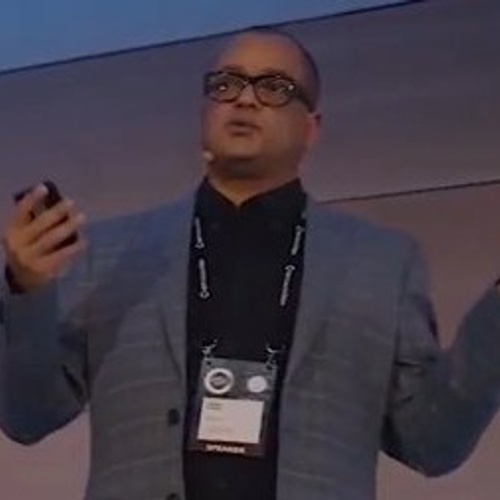 Azure Static Web Apps (SWA) with Azure DevOps
Azure Static Web Apps were launched earlier in 2021, and out of the box, they could integrate your existing repository and deploy your Static Web App from Azure DevOps. This workshop demonstrates how to publish an Azure Static Web App with Azure DevOps.
Workshop schedule & location
Day & time: March 21, 15:00-18:00 CET. Remote.
Simon Zhong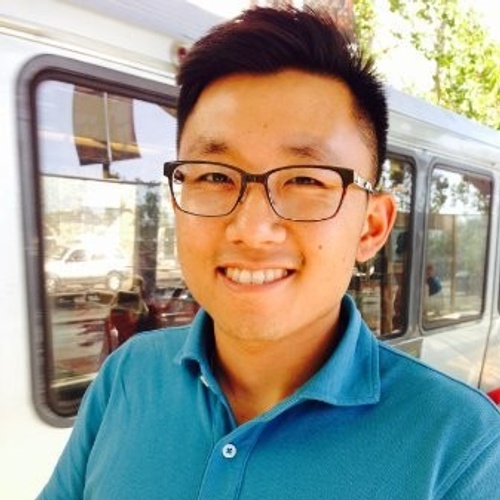 Tracking errors and slowdowns across JS applications using Sentry (webinar)
We'll go through setting up Sentry step-by-step to get visibility into our frontend and backend. Once integrated, we will track and triage errors + transactions surfaced by Sentry from our services to understand why/where/how errors and slowdowns occurred within our application code.
Workshop schedule & location
Day & time: March 21, 19:00-20:00 CET. Remote.
Elena Vilchik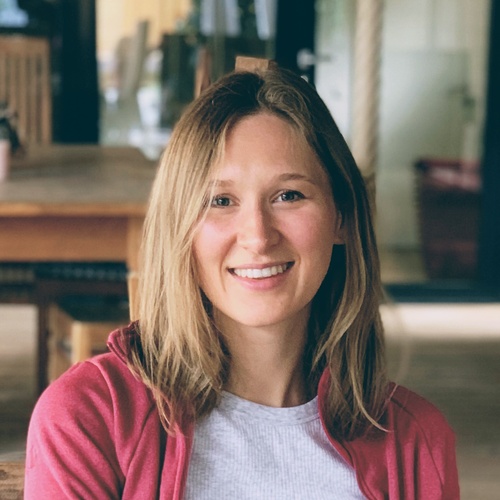 Bring Code Quality and Security to your CI/CD pipeline
In this workshop we will go through all the aspects and stages when integrating your project into Code Quality and Security Ecosystem. We will take a simple web-application as a starting point and create a CI pipeline triggering code quality monitoring for it. We will do a full development cycle starting from coding in the IDE and opening a Pull Request and I will show you how you can control the quality at those stages. At the end of the workshop you will be ready to enable such integration for your own projects.
Table of contents
- Code quality in your IDE (SonarLint plugin)
- Automatic analysis of the project from GitHub (SonarCloud with Autoscan)
- Connected mode in IDE
- Adding a GitHub action for an advanced configuration (adding coverage)
- Reviewing Security Hotspots
- Pull Request analysis
- "Clean as You Code" approach
- Other languages
- Quality Gate configuration: green/red status
- Quality Profile: enabling and configuring the rules
Prerequisites
Account on GitHub
VSCode installed
Node, Yarn installed
Familiar with CI/CD concepts
Familiar with GIT
Familiar with JS
Workshop schedule & location
Day & time: March 22, 16:00-17:30 CET. Remote.
Walt Ribeiro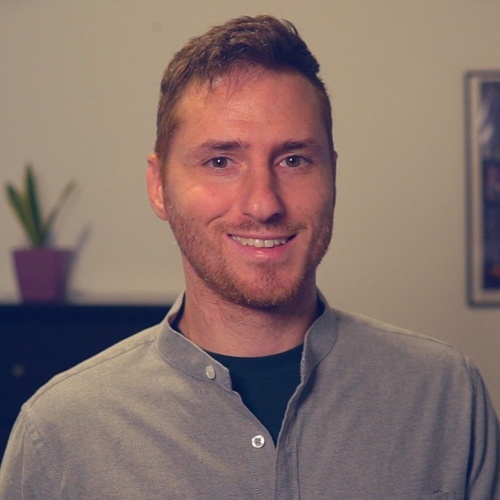 How to create a website using Vultr Object Storage and Vultr Marketplace
Walt will show you 2 ways to quickly create a website on Vultr - from scratch using an HTML and CSS files with Object Storage, and with Vultr's 1-click Marketplace.
Workshop schedule & location
Date & time: March 22, 18:00-19:00 CET. Remote.
Brandon Ward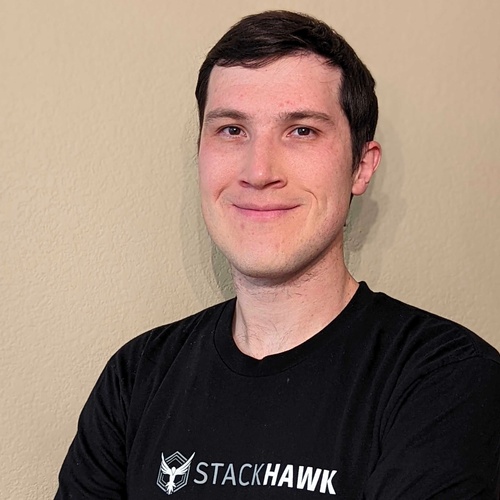 JS Security Testing in GitHub Actions (from StackHawk team, remote)
This workshop will focus on automating software composition analysis, static application security testing and dynamic application security testing using GitHub Actions. After a brief introduction covering the different types of application security and the importance of finding security vulnerabilities before they hit production, we'll dive into a hands-on session where users will add three different security testing tool to their build pipelines.
Workshop schedule & location
Date & time: March 23, 16:00-18:00 CET. Remote.
Ixchel Ruiz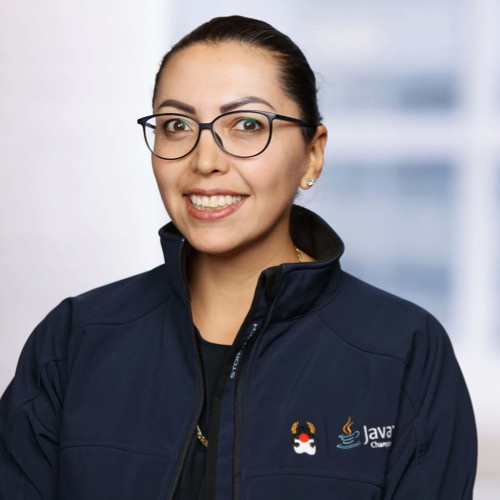 A journey of the thousand binaries
In this workshop we will explore the advantages of having a robust, mature universal artifact repository manager at the heart of the software development cycle. We will explore the most important concerns when developing rich applications and adapting to a fast pacing market. In the past years big companies have benefited from techniques like AB testing to improve their products, increase traffic, improve UX experience and offer new functionality. This is only possible if there is a solid devops infrastructure in place with tools that provide among others, control, security, versioning and good annotation support. It's not only about having the right tools but knowing how to use them to its full potential.
Workshop schedule & location
Day & time: March 23, 18:30-21:00 CET. Remote.